Old Stone Fort State Archaeological Park in Coffee County, Tennessee preserves a fifty-acre plateau surrounded by mounds that was used by Woodland Indians as sacred ground and later named "Old Stone Fort" by Europeans. The park also preserves ruins of the late 1800s Stone Fort Paper Mill (right). Big Falls (below right) is located on Barren Fork ("Big Duck") of the Duck River just north of its confluence with Bark Camp Fork ("Little Duck"). Here, the Duck River and its branches, along with limestone cliffs, form natural boundaries for the plateau or "Enclosure" used by the Woodland Natives. The Tennessee Historical Commission's historical marker (below) is located on State Highway 41 about one-half mile toward Manchester from the entrance to the state archaeological park.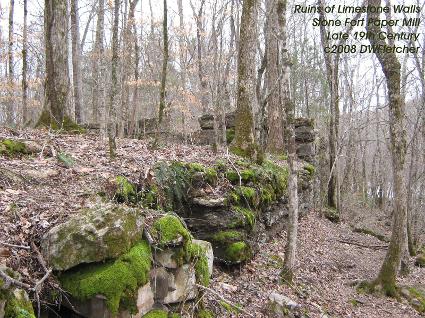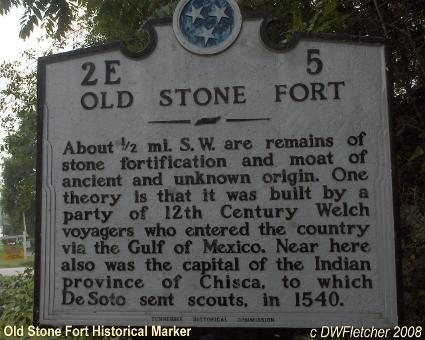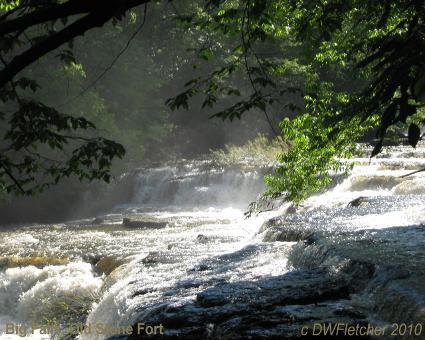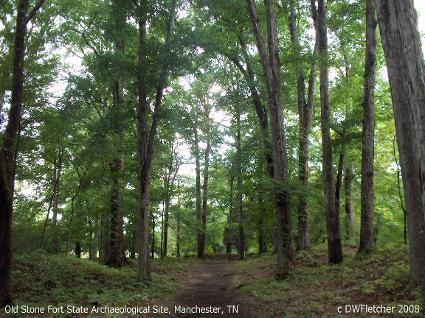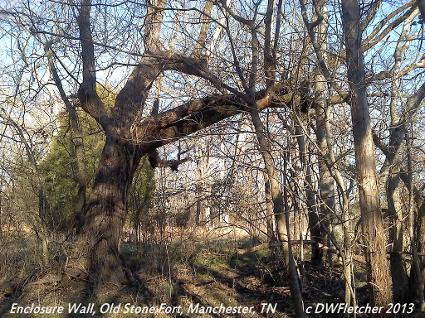 The Hermitage, home of Andrew and Rachel Jackson, showcases the Greek Revival style of the 1830s and 1840s. Jackson purchased acreage east of Nashville in 1804, built the original mansion from 1819 to 1821, remodeled in 1831, and finished rebuilding the home in 1836 after a major fire in 1834. The plantation ranged from 425 to 1,000 acres and mainly grew cotton but also a variety of crops and farm animals. Slaves, about 140 in number in the 1840s, provided most of the plantation's labor. Here, the nation's seventh President, the first from Tennessee and west of the Appalachian Mountains, died in 1845. In addition to the mansion, the grounds include a springhouse, slave quarters, a reconstructed first Hermitage, gardens and tombs, and the Hermitage church. The property has been preserved by The Ladies' Hermitage Association since 1889.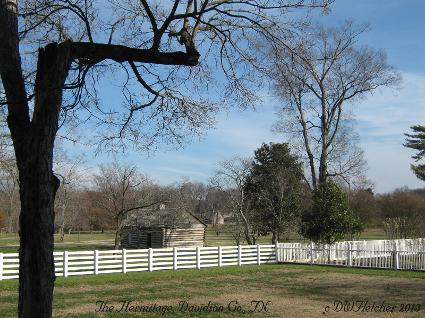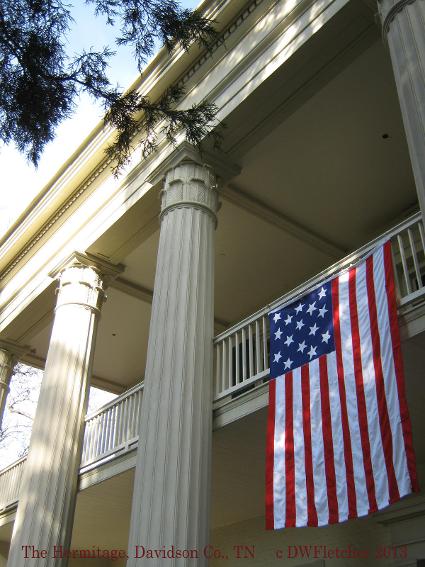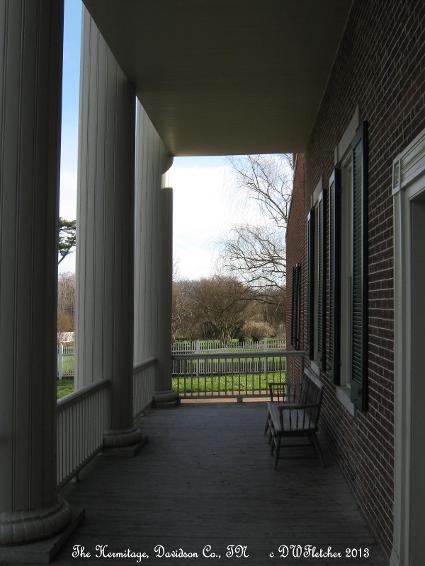 The Rhea County Courthouse in Dayton, Tennessee looks much like it did in Summer of 1925 when John Scopes was tried for teaching evolution in a public high school classroom. The trial caught the attention of the nation by its wide publicity and became an important example of fundamentalist reaction to the growth of progressive, more liberal thinking in the country during the 1920s. The courthouse is a National Historic Landmark and has a museum in the basement dedicated to the events surrounding the trial and the trial itself.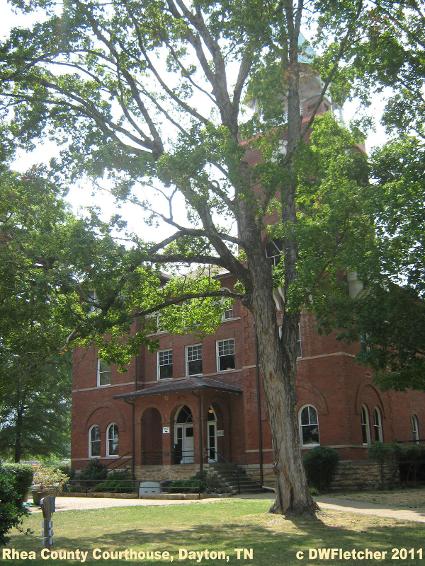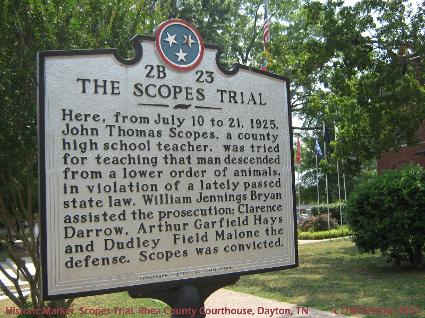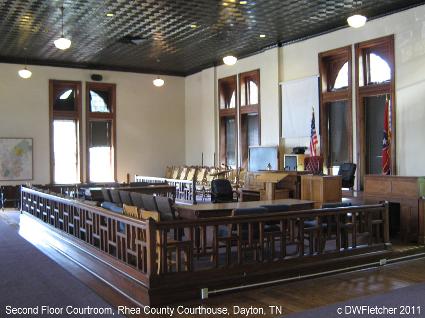 Tennessee's State Capitol, completed in the 1850s, and Bicentennial Capitol Mall, completed in 1996, are located in the heart of Nashville and celebrate the state's rich history of more than 200 years. Bicentennial Capitol Mall is part of the State Park system. The State Capitol falls under its own jurisdiction, and guided tours are provided by staff from the Tennessee State Museum.