MILITARY SERVICE - PENNSYLVANIA AIR NATIONAL GUARD AND UNITED STATES AIR FORCE

My personal reflections on chaplaincy (Spring 2018) is titled "Theology of Others--All of the Above: Personal Reflections on Ecumenical / Interfaith Ministry in Military Chaplaincy" and was presented at the 17th Annual Stone-Campbell Journal Conference at Milligan College in Johnson City, Tennessee (April 2018). I have not published the Documents referenced in the endnotes.
For counseling couples who were contemplating marriage, I often used sections of "A Bible-Based Marriage Guide & Planner" (adapted from various resources). The copyright is for the organization of the work and not at all for the material included.
When briefing base newcomers at their orientation about what the chapel had to offer, I often handed out copies of a "Living With Stress" booklet, composed from different resources. Like the marriage guide above, copyright is for organization as well as format of the work and not for any material included.
"Prayers for Military (Air Force) Chaplains" are select prayers that I used while serving as an active duty Air Force Chaplain and include: classic prayers, prayers for God's help, prayers in praise of God, prayers for accomplishments and achievements, prayers for holidays, prayers for dedications, prayers for NCO appointments, prayers for school graduations, prayers for peace, prayers for service organizations, prayers for workers, prayers for the nation, prayers for special ceremonies. Some of prayers may have been adopted from an older Oxford Book of Prayer and/or various minister's manuals and worship books. I have tried to give credit in brackets after the prayer if it, in its entirety, was from another source.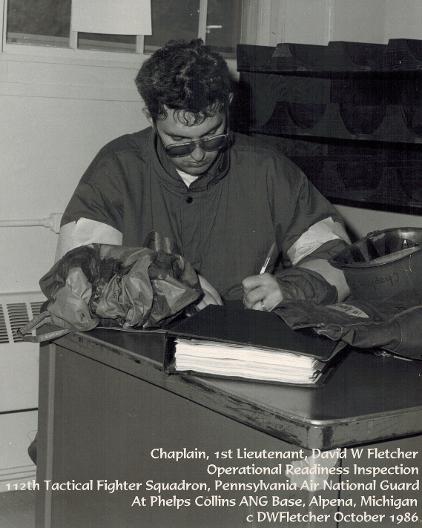 MILITARY SERVICE - TENNESSEE ARMY NATIONAL GUARD
I penned "Militant Musings" while deployed with the 1175th TRANS CO (HET), Tennessee Army National Guard to Southwest Asia during 2003 and 2004. I was forced to deploy with my unit due to the U.S. Army's controversial Stop Loss provisions. This made my experience bitter and emotional. Please be sure to read the introduction that places "Militant Musings" in its appropriate context.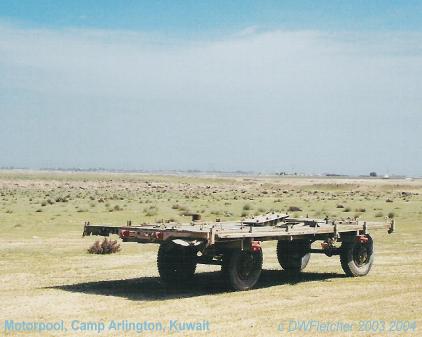 "Lonely Trailer," Camp Arlington Motorpool, Kuwait, 2003 - 2004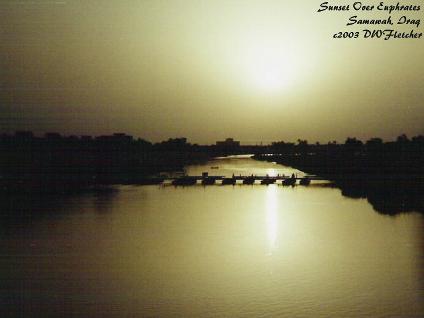 Sunset Over Euphrates River at Samawah, Iraq, Spring 2003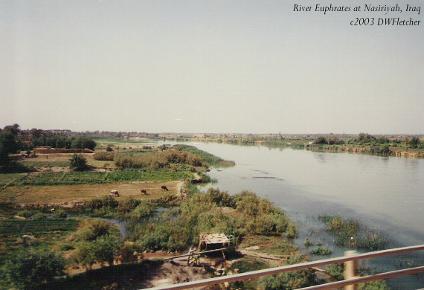 Euphrates River at Nasiriyah, Iraq, Spring 2003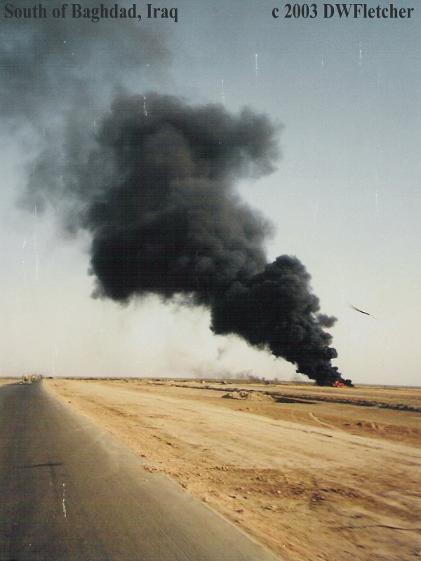 This photo was taken south of Baghdad, Iraq, in early Spring 2003 on a return trip to Kuwait with the 1175th TRANS CO (HET), Tennessee ARNG (Deployed). Members in the unit thought this might be the burn-off from an explosion at a weapons dump site.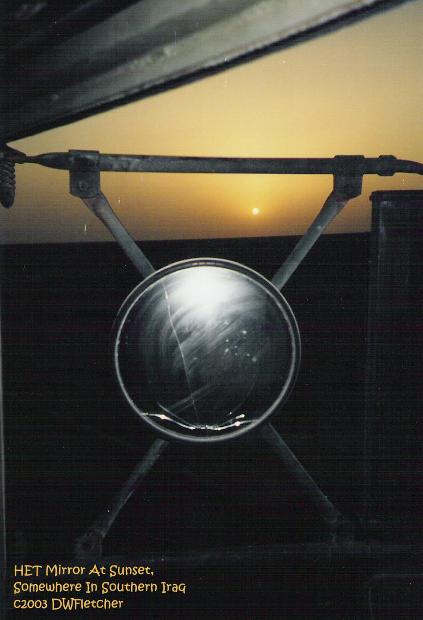 This photo was taken in the desert of southern Iraq from the window of the HET (Heavy Equipment Transport) in which I was travelling.