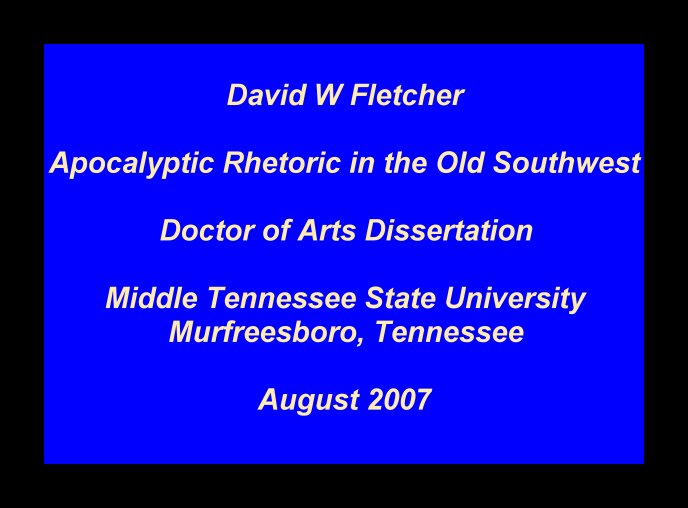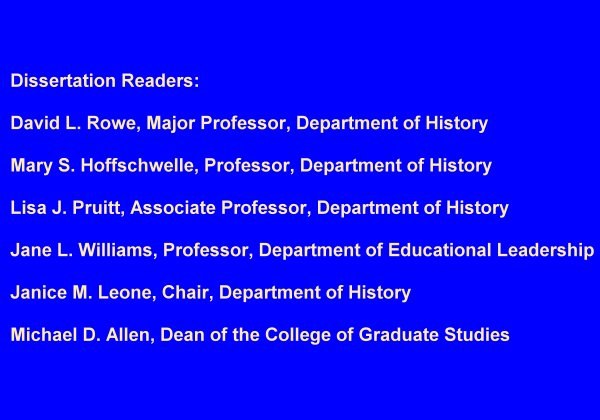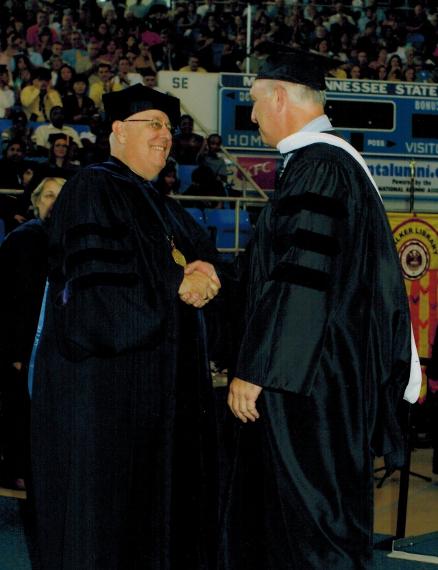 Dr. David L. Rowe, Professor of History, congratulates Dr. David W Fletcher at the MTSU graduation ceremony in the Murphy Athletic Center on August 11, 2007.
ABSTRACT
Apocalyptic Rhetoric in the Old Southwest inquires how end-of-the-world and millennial language was used by those who inhabited or visited the nation's southwest frontier in the early 1800s. Emphasis is placed on the use of apocalyptic language in relation to two key events–the revivals of 1800 and the New Madrid earthquakes of 1811-1812–and the social and political changes of the early antebellum period, particularly in Tennessee. During the early nineteenth century, apocalyptic language in the Old Southwest came predominantly from Protestant or Christian sources, and its use by non-Christian sources was negligible. What is argued chiefly is the inherent ambiguity of apocalyptic language as represented by antithetical interpretations of the same event. This uncertainty is to be expected, because apocalyptic rhetoric is religious language filled with symbol, metaphor, and hyperbole. The fluidity of apocalyptic thought also illustrates the complex evolution of opposing millennial ideas, religious and political, that developed during the antebellum era. Eight illustrations, seven examples of primary texts, and a bibliography are included.
Title Page, Dedicatory, Abstract, Tables of Contents, Illustrations, Appendices
Introduction, pages 1 - 20
Chapter One, pages 21 - 41
Chapter Two, pages 42 - 55
Chapter Three, pages 56 - 77
Chapter Four, pages 78 - 94
Chapter Five, pages 95 - 124
Conclusion, pages 125 - 129
Appendices, pages 130 - 146
Bibliography, pages 147 - 161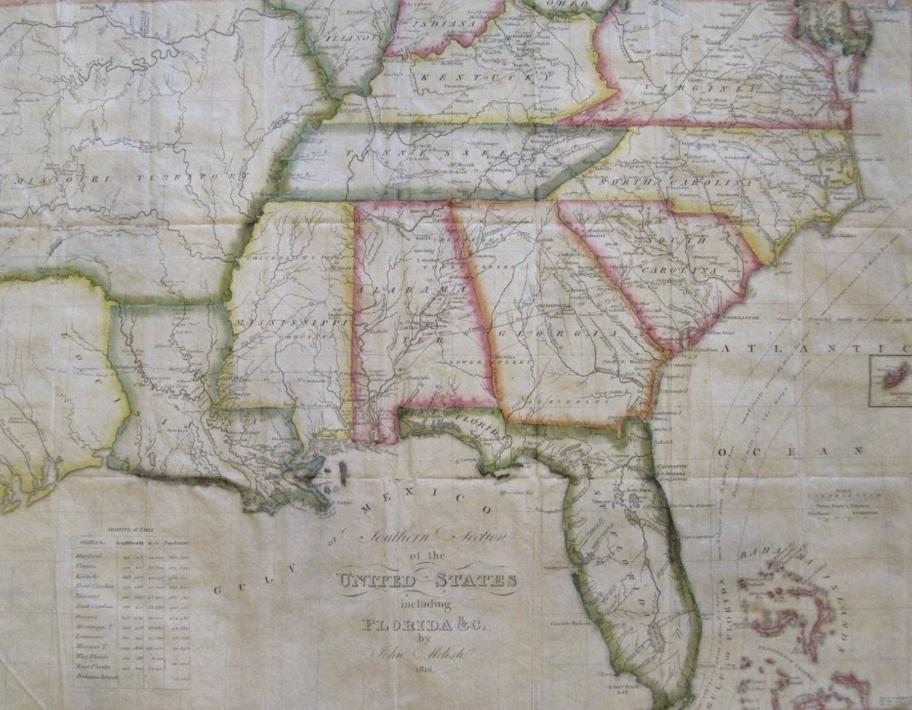 Map of "Old Southwest" by John Melish, "A Map of the Southern Section of the United States including the Floridas & Bahama islands, Shewing the Seat of War in that Department," from A Military and Topographical Atlas of the United States (Philadelphia, PA: J. Melish, 1813 - 1816). Courtesy of The Philadelphia Print Shop, Ltd., 8441 Germantown Avenue, Philadelphia, PA.