"Classical Historians" (May 2001) summarizes major concerns of Greek historian Herodotus and briefly compares these with the work of Roman historian Livy.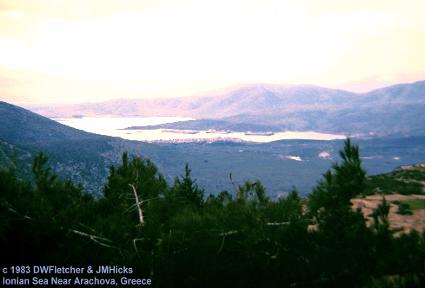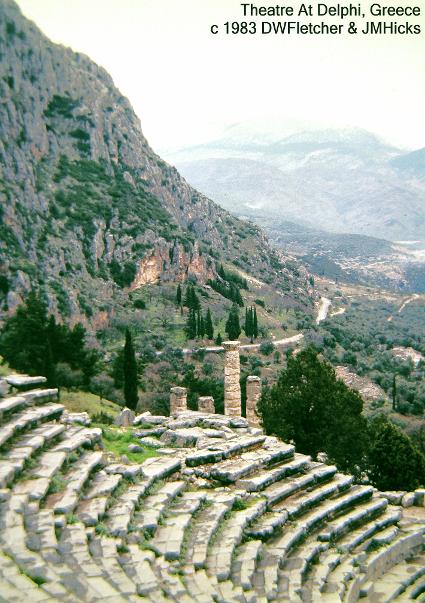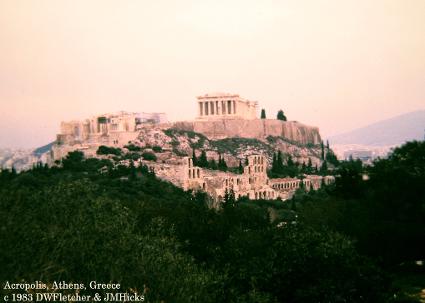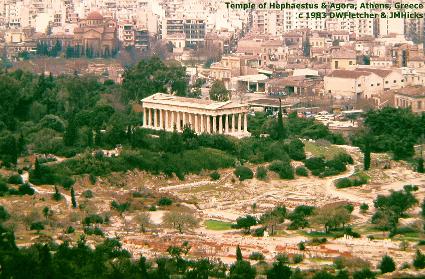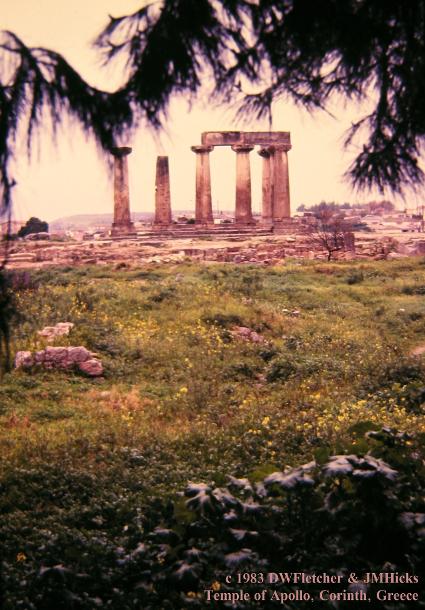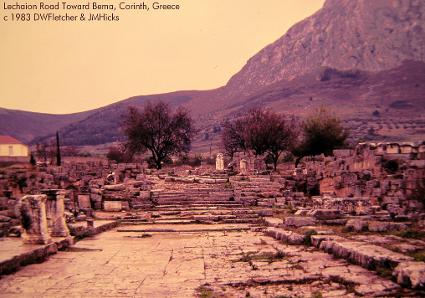 "Evolution of the English Hero" traces the idea of "hero" from Beowulf to Thomas Becket in selections from Old, Medieval, Neoclassical, Romantic, Victorian, and Modern English Literature.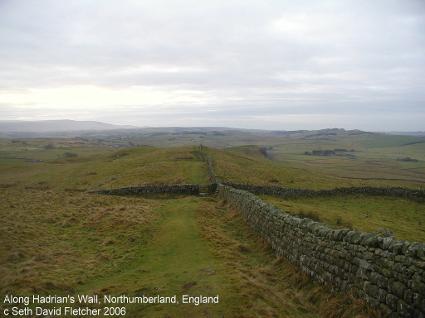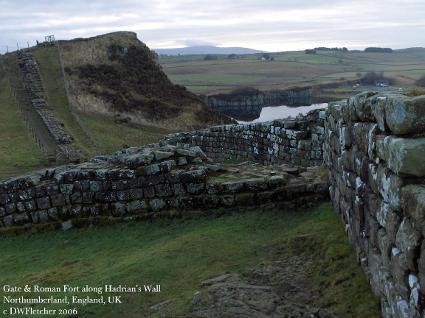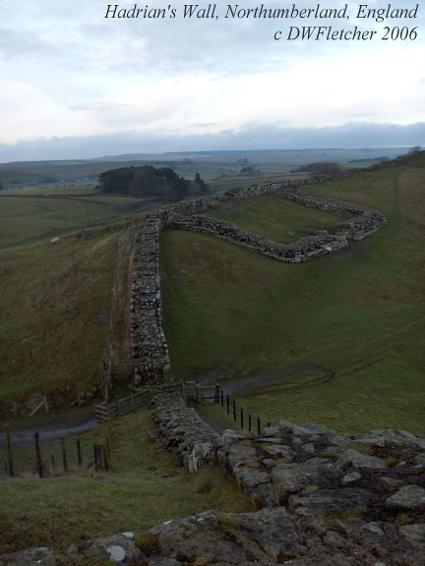 Hadrian's Wall, now a UNESCO World Heritage Site, provided the Roman occupiers of England a measure of defense against the rebellious Scottish tribes to the North from the beginning of the 2nd century through the 4th century. Customs officials regulated trade and collected taxes at gates in the Wall. Constructed from 122 to 139 AD, the Wall stretched East to West for 80 Roman miles (nearly 120 kilometers) from Solway Firth (Ravenglass) on the Irish Sea to Segedunum (Wallsend) on the North Sea. Situated strategically along the tops of high ridges, a walk along the Wall offers excellent views of the North Cumbrian and Northumberland countrysides.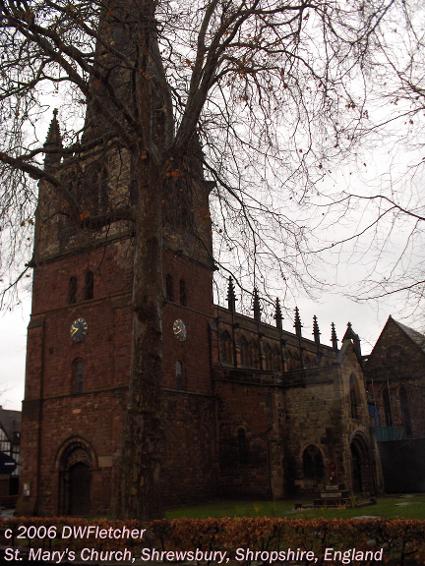 Shrewsbury, thecounty town for Shropshire in England, is noted as the birthplace of Charles Darwin. But other English notables such as the fabled Brother Cadfael of Shrewsbury Abbey and the flamboyant 18th-century steeplejack Robert Cadman of St. Mary's Church also hailed from the quaint town. Cadman's Memorial Plaque on the steeple of St. Mary's (below right) reads:
Let this small Monument record the name
Of CADMAN, and to future times proclaim
How by'n attempt to fly from this high spire
Across the Sabrine stream he did acquire
His fatal end. 'Twas not for want of skill
Or courage to perform the task he fell:
No, no, a faulty cord being drawn too tight
Hurried his Soul on high to take her flight
Which bid the Body here beneath goodnight.
Febry 2nd, 1739 aged 28.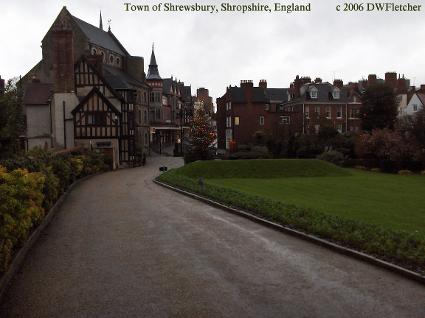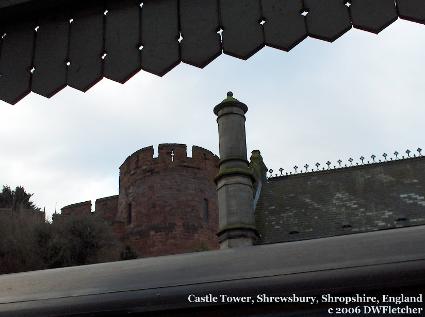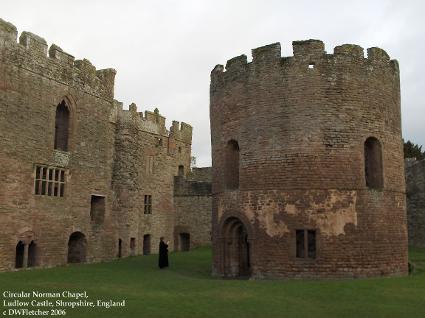 Castles historically have been an important part of life in the British Isles and even today remain significant structures, whether occupied or abandoned, on the landscape. Shrewsbury Castle (above left) started as an Anglo-Saxon timber fortification and received a red sandstone upgrade by Roger de Montgomery around 1070 during the Norman Period. Ludlow Castle (above right), of uncertain origin but mentioned by chroniclers as early as 1138, was one of the Welsh Marcher castles and has a circular chapel, of Norman origin, in the castle's inner bailey. Now in the county of Shropshire, England, Ludlow Castle became Crown Property in 1461 and remained a Royal Castle for 350 years.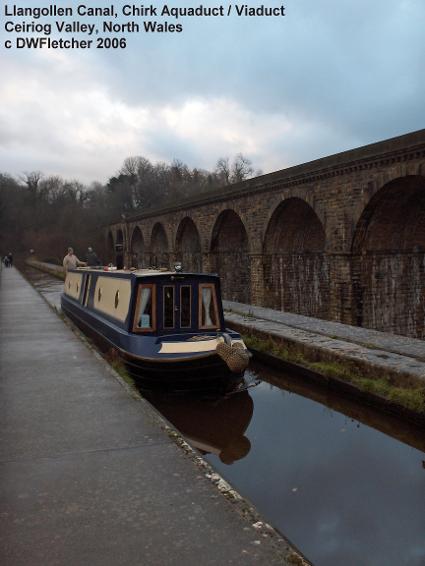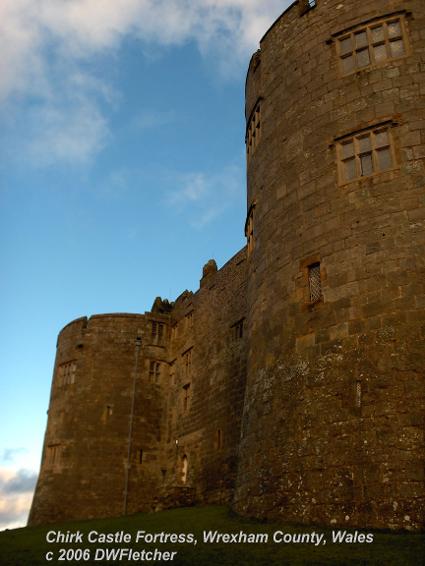 Chirk Castle, completed by Edward I in 1310, guarded the troublesome borderlands as one of a line of Welsh Marcher castles. Its position high above the border gave it strategic importance during the Middle Ages. Nearby, Llangollen Canal (above left), completed in 1806, transported cargo and passengers about 45 miles from Llangollen to Chester and the Mersey River. Thomas Telford's 70-foot-high masonry and stone aqueduct, opened in 1801, has ten spans each measuring forty feet in width.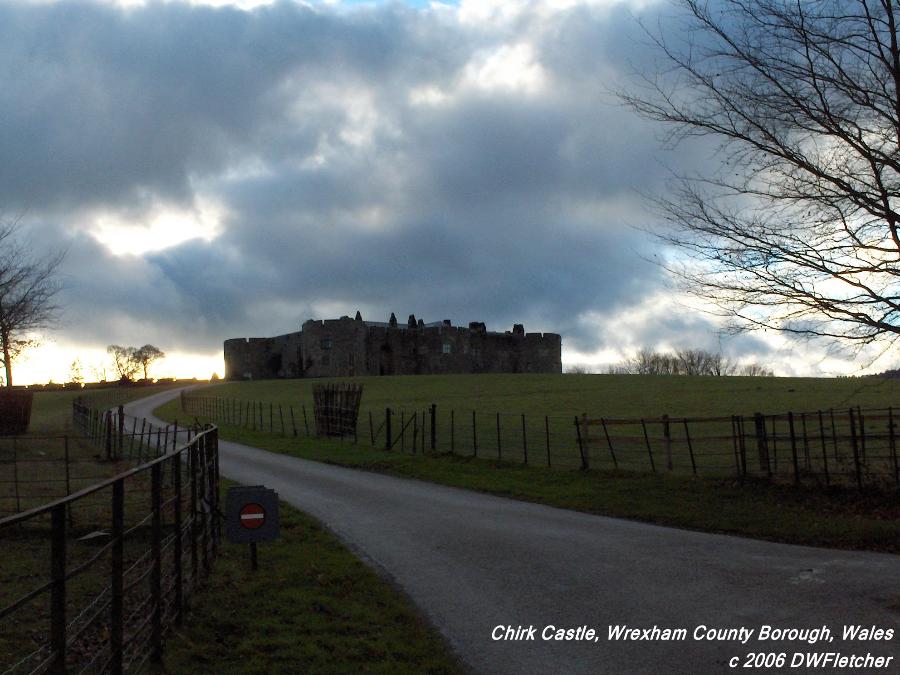 "The Fight for New Guinea During World War II" surveys older and recent works about the New Guinea campaigns during World War II (March 2001). Additional work is needed to "fill in the gaps" in these studies.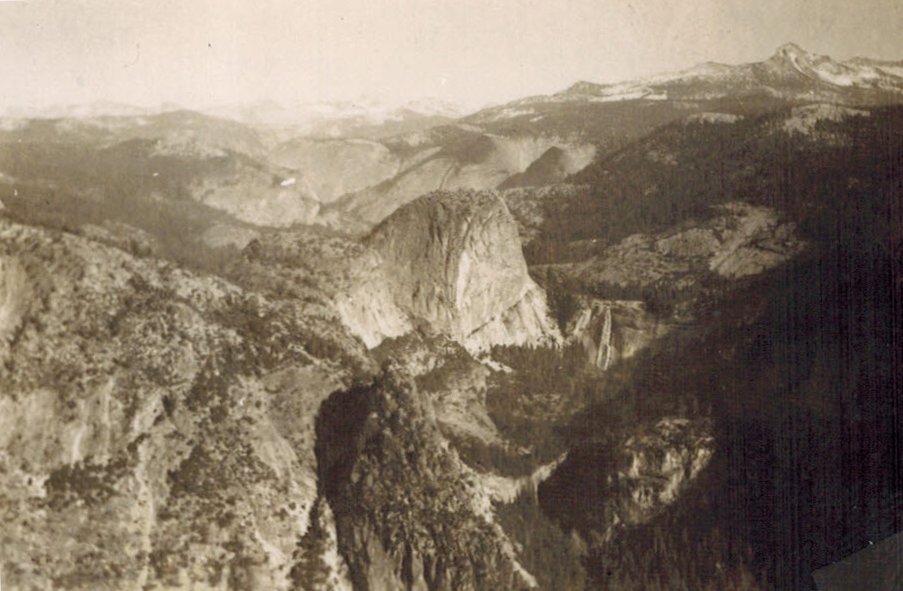 High Peaks of Owen Stanley Range, Eastern Papua New Guinea, 1944
Copyright - David W Fletcher, Personal Collection of B. R. Fletcher, 2014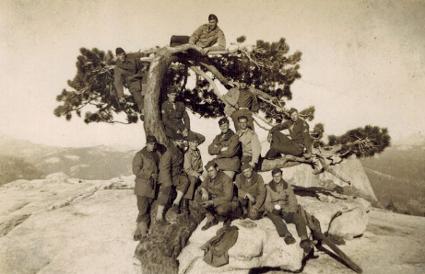 333rd Signal Company Members in Mountains of Eastern New Guinea, 1944
Copyright - David W Fletcher, Personal Collection of B. R. Fletcher, 2014
Highway, "Somewhere In New Guinea," 1944
Copyright - David W Fletcher, Personal Collection of B. R. Fletcher, 2014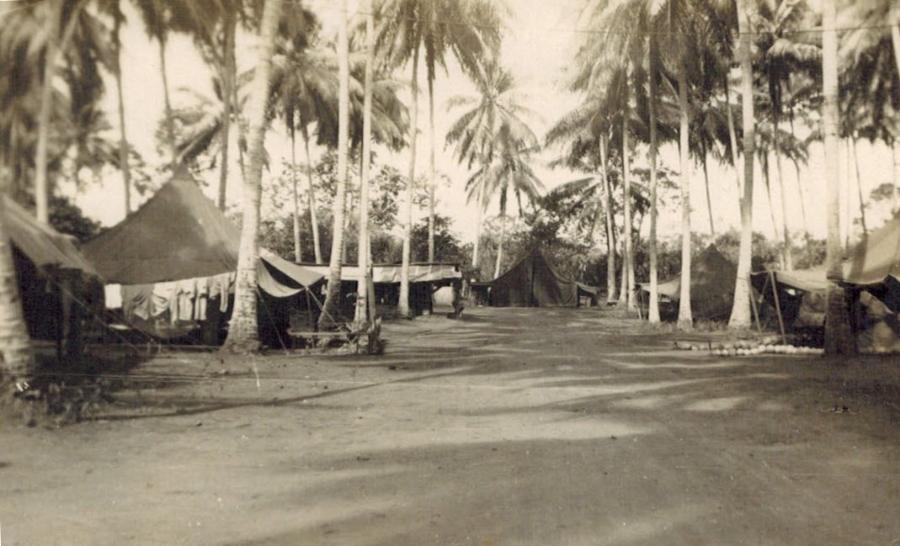 Company Area, 333rd Signal Company, Near Nadzap AAF Base, Papua New Guinea, 1944
Copyright - David W Fletcher, Personal Collection of B. R. Fletcher, 2014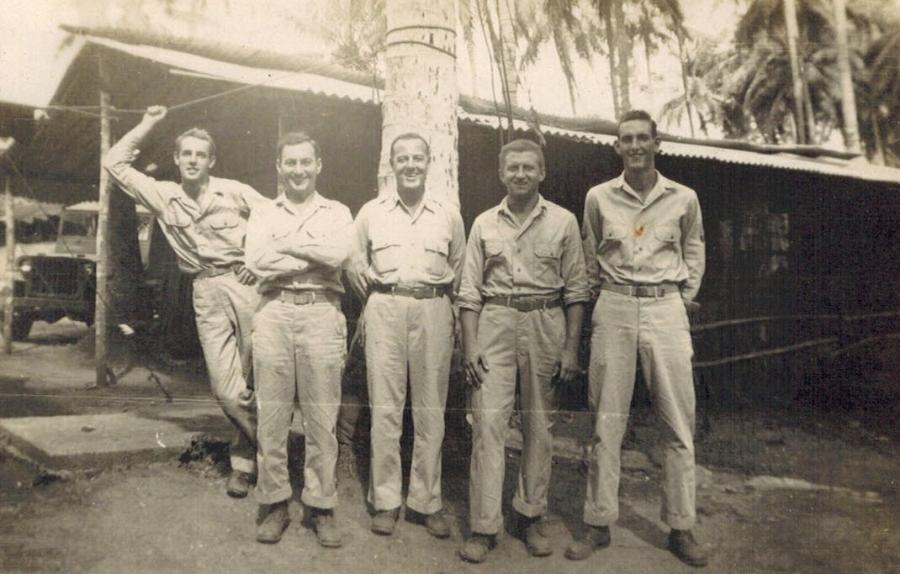 Lt. Alan L. Cameron, Cpl. Dominic S. Del Torto, Capt. George W. R. Wilson, Sgt. William Kolar, and Sgt. Basil R. Fletcher
333rd Signal Company, 54th Troop Carrier Wing, Headquarters Building, Near Nadzap AAF Base, Papua New Guinea, 1944
Copyright - David W Fletcher, Personal Collection of B. R. Fletcher, 2014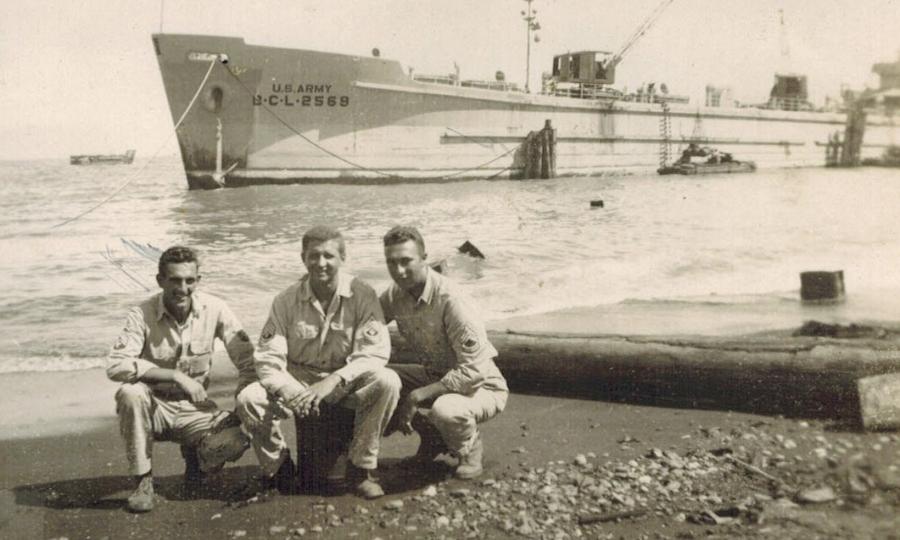 Technical Sergeant Basil R. Fletcher, First Sergeant William Kolar, and Staff Sergeant Leonard L. Murdy
333rd Signal Company, 54th Troop Carrier Wing, At Milne Bay, Papua New Guinea, 1944
Copyright - David W Fletcher, Personal Collection of B. R. Fletcher, 2014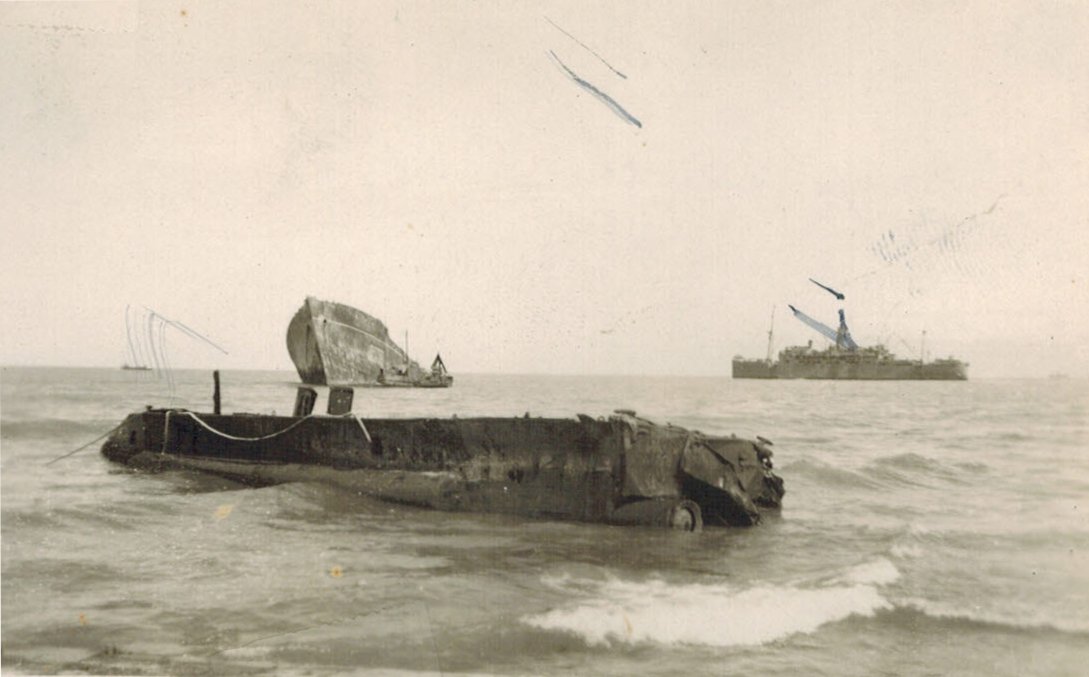 Foreground - Destroyed Japanese Ships; Background - U.S. Ship; Coast of Papua New Guinea, 1944
Copyright - David W Fletcher, Personal Collection of B. R. Fletcher, 2014