Mato Paha or "Bear Mountain" in the Black Hills of Western South Dakota is a sacred site to the Lakota and other Native Americans who believe the Creator Spirit communicates with creatures here through prayers and visions.
Welcome to my web site, an educational, non-commercial site. Here you will find a variety of materials that reflect the diversity of places I have been and subjects I have studied. Unless otherwise noted, all materials, papers, photos, and writings are protected under applicable copyright laws from re-publication in any electronic, digital, or printed format and protected from commercial use of any kind. Fair use for personal and/or educational purposes is permitted. See Title 17 of U.S. Code.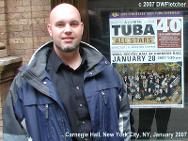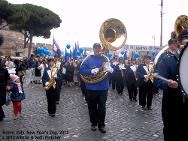 Left: Dr. Seth Fletcher performs with the Tennessee Tech Tuba Ensemble on January 28, 2007 at Carnegie Hall in New York City.
Right: Members of the "Pride of the Plains" Marching Band, University of Nebraska at Kearney, at the 2012 New Year's Day Parade in Rome, Italy.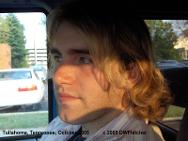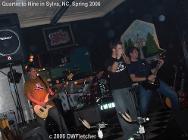 Left: Adam Fletcher enjoys a drive in Tullahoma, Tennessee in Fall 2005.
Right: Adam (far right) performs in 2006 with the real Quarter to Nine at a quaint venue in the small western North Carolina town of Sylva.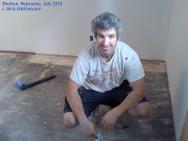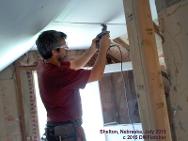 Left: Jared Fletcher of Fletcher Construction checks floor work earlier this year at an old house in Shelton, Nebraska.
Right: Mr. Fletcher cuts a hole in the ceiling gypsum board for a light fixture.